Who We Are
Steel Energy Corporate
Steel Energy Services LTD. is a portfolio of quality energy segment companies providing well servicing rigs for workover and completion, well logging and pump down perforating, standalone well testing and flow back operations.
Steel took root with the acquisition of Sun Well Service in Williston, North Dakota in 2010. Strategic acquisitions and targeted growth have made Sun a leading company for work in the Bakken, Montana, and North Dakota with a modern fleet of over 30 rigs.
Rogue Pressure Control, with facilities and equipment in North Dakota, New Mexico and Texas provides well testing and flow back crews and equipment.
Black Hawk Energy Services came into the Steel Energy family in 2013, bringing a stellar reputation and track record in the horizontal completions segment. With their own fleet of nearly 30 rigs in North Dakota, New Mexico and Texas. Black Hawk is equipped to provide customers with equipment and crews for daylight rod and tubing work for the most demanding and difficult re-entry work.
Basin Well Logging is the newest addition to the Steel Energy group. With 10 modern wireline trucks in New Mexico, pressure control and grease injection systems, a full lineup of cutting edge logging tools, cranes and generations of wireline experience, Basin Well Logging rounds out an impressive and diversified lineup of services that are integrated through effective management with a laser focus on safety and environmental compliance.
The men and women of Steel Energy Services are proud of our achievements, safety records and growth. We continue to seek new opportunities through start up and acquisition. We enjoy the close customer relationships of a small company unburdened by multiple committees and a revolving door of management personnel and styles. Steel should be your first choice for on call well servicing needs. We look forward to partnering with you and to be a contributor to your success.
Steel Energy Services
Commitment to
excellence and
quality of service.
Black Hawk
Texas, New Mexico, North Dakota
Rogue Pressure
Texas, North Dakota
Operating in North Dakota, Montana, New Mexico, and Texas
Provide premium well servicing to oil and gas exploration and production companies.
Work Over/Completion Rigs
Operates work over and completion rigs, reverse units & air/foam packages.
Provides equipment capable of performing rig assist operations as well as stand-alone operations.
Specializes in cased-hold airline logging and perforating services for E&P companies.
Employment Opportunities
Steel Energy Corporate
We hire on an as-needed basis and may have job openings available now.
We believe every employee helps to make Steel Energy Services proud to be a member of our team.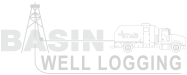 Start Your Career with Steel Energy Services
Learn More About Employment Oppoptunities and Job Openings Today
Lonnie Brannin
Director of Northern Operations
Billy Sewell
Director of Southern Operations
5265 Ronald Reagan Blvd.
Suite 110
Johnstown, CO 80534
Phone: (970) 800-9601